"Building in public," for system thinkers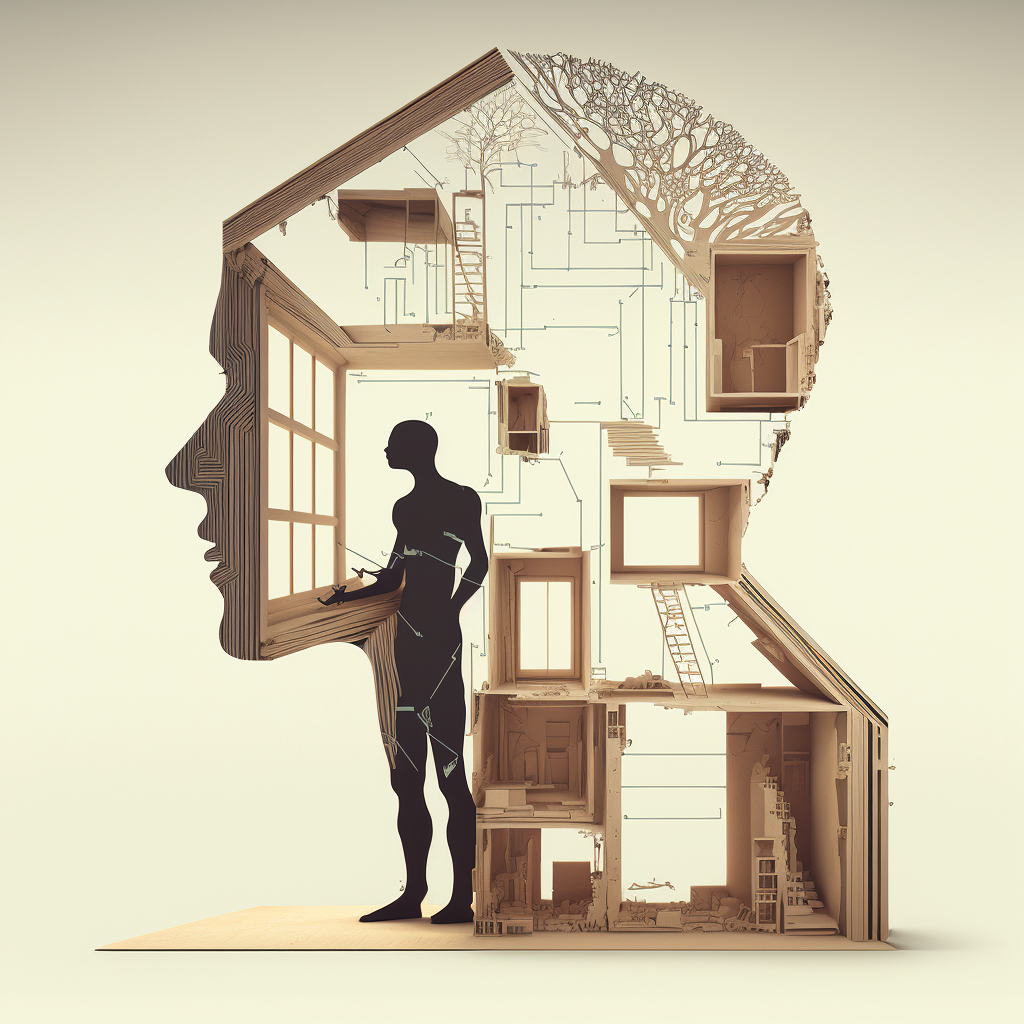 When I see founders "build in public," it commonly looks like this:
Graphs of revenue going up, shared after they figured out their growth levers  
Changelogs that detail all the cool shit they built, but don't share if the features delivered better customer outcomes, or not.
Post mortems of lessons learned after the startup winds down
I want to demonstrate a more vulnerable way to build in public. In this format, the builder reveals their deepest anxieties about growing their business when it is yet to be seen whether they will ultimately succeed or fail.
Before getting to that pretty revenue graph (most never get there), teams have to navigate a complex web of ambiguous signals on the path to product/market fit. I want to show what it feels and looks like to place bets in an uncertain environment while your runway gets tighter each day.
When building something new, your ability to learn trumps everything else. So the centerpiece of this format is the builder's mental model,  and how it evolves over time.
I was inspired by the meta nature of Gimlet Media's first podcast, StartUp. The podcast is about the creation of Gimlet Media. I love how it simultaneously tells the founders' story while showcasing the power of the podcast medium itself.
So I'm using DoubleLoop to tell the story of DoubleLoop. DoubleLoop is a SaaS tool for building models of business drivers and testing assumptions with real data. We have customer traction, but we have to iterate on the product and positioning to create strong product/market to raise a series A about a year from now, if we can pull it off.
The first episode is below, and I plan to publish one every six weeks, as long as I don't wuss out.
For a general audience, the video will be heavy and in the weeds. The video is targeted toward system thinkers who are in the trenches of building something new. The 45-min length will scare most people away, but for those of you who pour a copy of coffee and dig in, I hope you find it rewarding. If you have feedback or suggestions, please message me on Twitter, LinkedIn, or via Intercom on the doubleloop.app website.
I want to thank our investor/advisor John Cutler for facilitating this "learning review" session. We would have never done this without a partner like John to conceptualize it with. John wrote this awesome post that explains how to do learning reviews. And his post has time stamps for navigating this video!

Lastly, the applicability of learning reviews is not limited to startups and they don't have to be public. Anyone building something new can use this format, at companies big and small. And there's no shame in doing learning reviews like this privately if you can't publish your metrics on the Web.
As a reference, here's what our 2022 map looked like: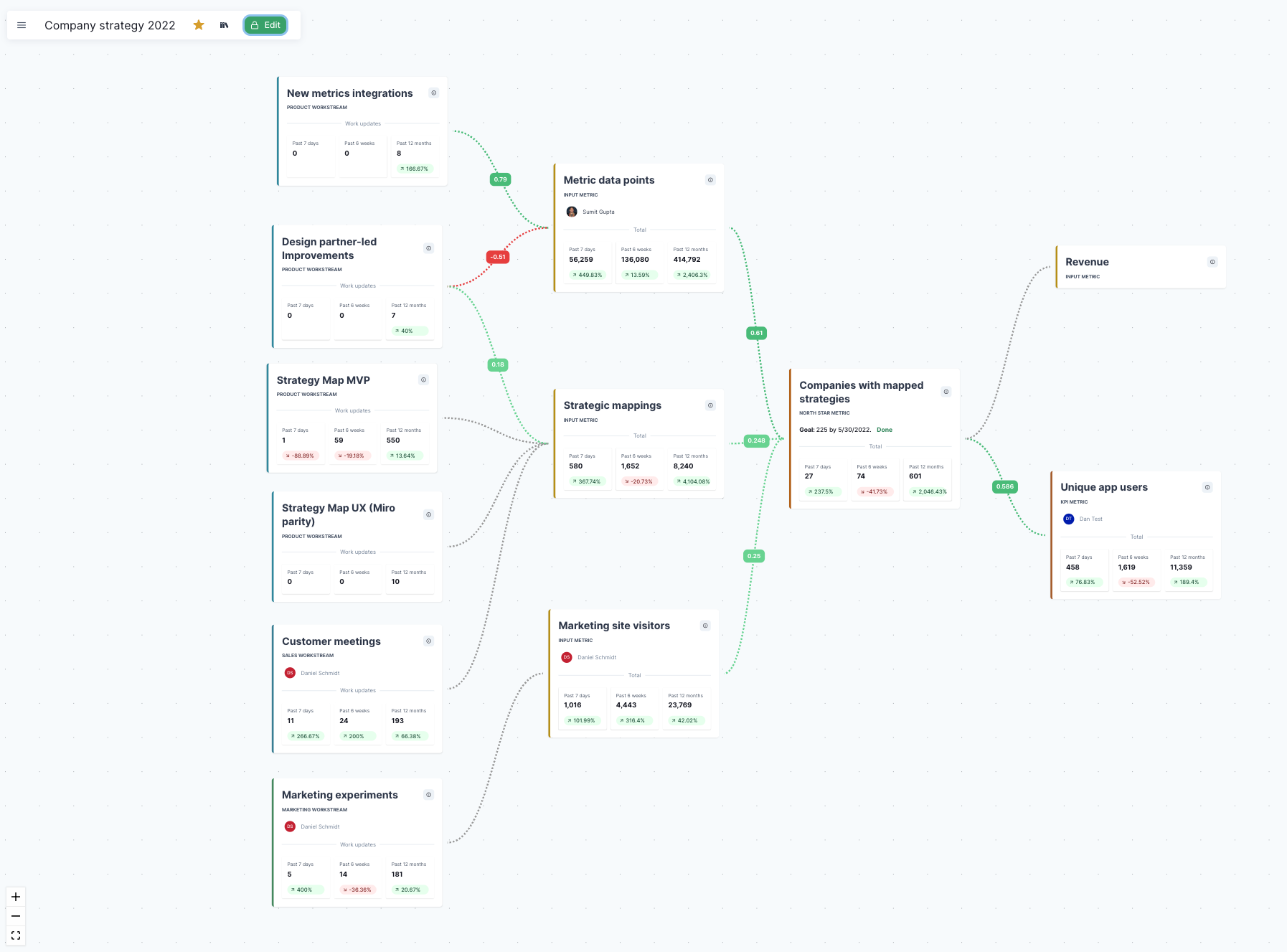 And here's what our 2023 map looks like as of January 23rd, 2023. The above video explains in-depth how and why the map evolved.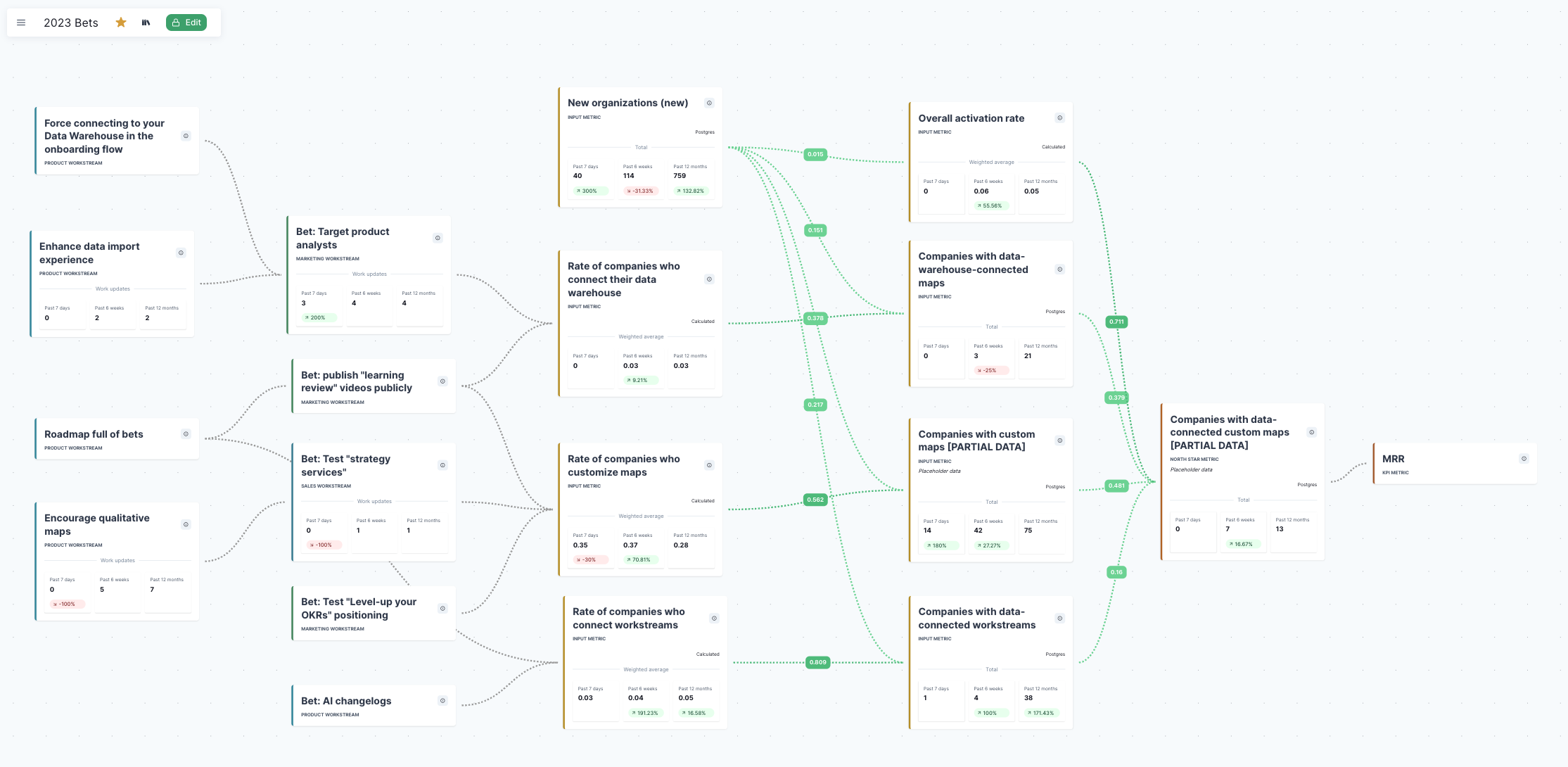 You can play around with the live map here.